CRAYKE in Times Past - Crayke Local History Group - 1984 - Page 35-36
Crayke Castle was built on the site of a wooden motte & bailey. Hugh Pudsey Bishop of Durham (1153-95) probably built the first masonry construction, but the front part of what remains now was built by Bishop Neville (1437-57). At the back is a Victorian addition by William Waite. The old tower and curtain wall seem to have been destroyed in the Civil War. This was partly when the Castle was under siege by Parliamentary forces and also when it was ordered to be made untenable in 1646.
This clear photograph of 50 years ago shows an impressive greenhouse and much ivy on the walls, both of which have now disappeared.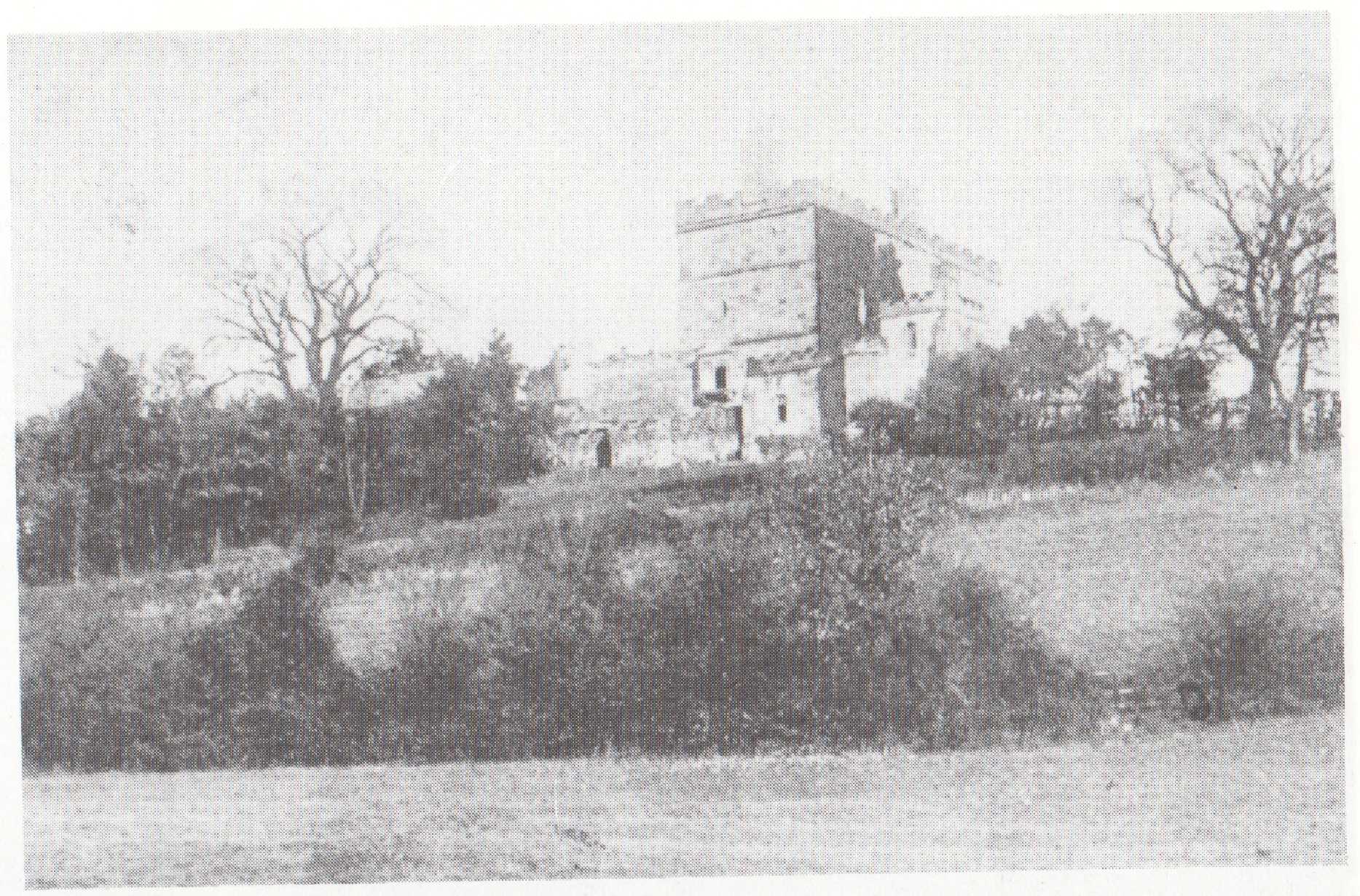 Even some of the Castle has disappeared in the past eighty years. The top photograph shows the north side with the Coach House and the Justice Room built either by Captain Waite or by Mr. Cliff in the 19th century but both now demolished. Below is a view to the north from the Castle showing the well and its windpump which was the only water supply for the Castle up to 1933. This seems surprising and would have put it in a weak position in a siege. Just off the left edge of the picture is a small hill locally known as Cromwell's clump on which the Parliamentarians are reputed to have stationed their guns to fire on the Castle. Several cannon balls have been found on it.